WOD 4 . 2 . 20
Here is an online fundraiser , modeled much like the Open. One home WOD a week with a leaderboard and worldwide competition.
Very little equipment needed and any equipment you do need you can grab from CrossTown !
ALL registration fees ( $20 – $1000) go to a box of your choice, ( CrossTown ). THIS is how we can support our box and other boxes around the world, the more viral this goes the more we can other boxes. Further information below the image from CrossFit on the fundraiser. games.crossfit.com/open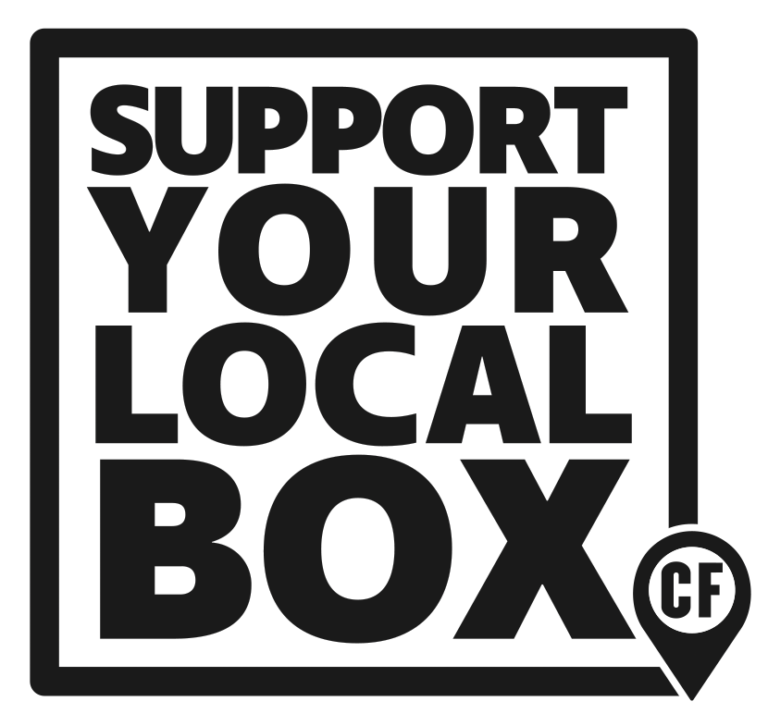 The Support Your Local Box Fundraiser is a CrossFit event for the benefit of CrossFit affiliates affected by COVID-19 around the globe. The temporary closures and distance between us cannot keep this community apart. Affiliates around the world have demonstrated this through their actions over the past few weeks. Now, the entire CrossFit community has an opportunity to come together in support of our affiliates.
Event Format
Over a three-week period, CrossFit will release three classic and accessible workouts that can be performed by participants of any ability level. Everyone who participates will have their name displayed on the community leaderboard and will be able to create smaller leaderboards among friends, family, and other members of their affiliate using leaderboard hashtags.
Registration will take place on games.crossfit.com/open beginning on or before Wednesday, April 1, and will remain open for the duration of the competition. The first workout will be released on Friday, April 3.REGISTRATION NOW OPEN – REGISTER NOW
How to Get Involved
Anyone can participate in the Support Your Local Box Fundraiser. Payment is not required. We understand that many face financial difficulties at this time and want everyone to have the opportunity to participate without barriers. Your participation is, in itself, a strong form of support and encouragement to the affiliate community.
When you register, you will have the option to select a contribution amount ranging from $20 to $1,000 or participate at no cost. Participants can also select the affiliate they would like to receive their contribution. When the competition closes, the proceeds will be distributed to affiliates in accordance with their roster of supporters. CrossFit, Inc. will distribute all registration funds to the designated affiliates.
How to Contribute
Every CrossFit affiliate, trainer, and participant has been impacted by COVID-19, but we recognize some gyms will have greater needs than others in the coming weeks and months. All participants can use social media to direct and encourage contributions to their own affiliate or another affiliate in the community that needs our help. This is also an opportunity to rally family and friends to participate in this accessible event.
Support Your Affiliate: If your affiliate is in great need, select your affiliate in the registration process to have your registration pass directly to your box.
Support a Box in Need: If your affiliate is in a relatively strong position, this is an opportunity to support those less fortunate by partnering with a box or boxes in the hardest hit areas and channeling aid to them.
CrossTown NEWS !!!!
During this time of CO – VID 19 , We are No longer running group classes anymore.
Doors will be open between 8 am and 6 pm if you need to trade equipment.
There is still alot of equipment , if anyone hasn't taken any yet.
We will post a WOD , a WOD with Kettlebells and a non equipment WOD , every day.
There will also be zoom video class at 830 , 12 and 4 pm going over the scales for each, and a chance to visit with the community.
830 am zoom login
Join Zoom Meeting
https://us04web.zoom.us/j/230378909?pwd=VDl4djhrTzNKbWVyaXBEUHhuV3JOQT09
Meeting ID: 230 378 909
Password: 011371
Crosstown 12 pm zoom login
Time: Apr 2, 2020 12:00 PM Pacific Time (US and Canada)
Join Zoom Meeting
https://us04web.zoom.us/j/950314839?pwd=ZVFEVzdOeC8yZ2xUKzg3ZS9FNXphdz09
Meeting ID: 950 314 839
Password: 007749
Crosstown 4 pm zoom
Join Zoom Meeting
https://us04web.zoom.us/j/684103915?pwd=V0VHdEtCR1JlQXgwWE42c1pRRFV3UT09
Meeting ID: 684 103 915
Password: 002768
wod
30 calorie row / bike / ski or run 500m
30 pull ups
30 front squats 115 / 75
30 calorie row / bike / ski or run 500m
30 front squats 115 / 75
30 pull ups
30 calorie row / bike / ski or run 500m
KB WOD
run 3 min or 60 steps ups
40 KB ROW
30 KB squats
run 3 min or 60 step ups
30 KB squats
40 KB ROW
run 3 min ot 60 step ups
No Equipment
run 3 min
40 / 30 push ups
50 situps
Run 3 min
50 situps
40 / 30 push ups
run 3 min